Network Operations Center
There for you 24 X 7
---
Netmagic delivers best-in-the-industry operations from its 2 NOCs – Mumbai and Bengaluru providing SLA driven Incident Management services. Our customers have the flexibility to pick and choose from a wide variety of service components in our operations stack.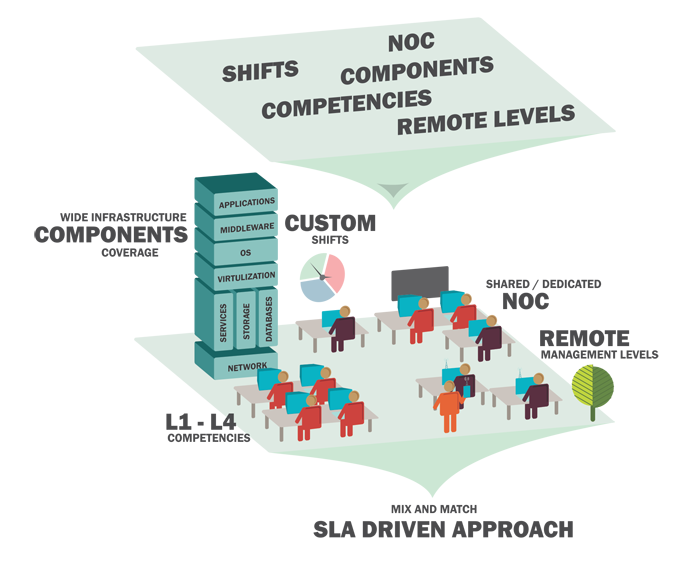 NOC Service Delivery Models
Netmagic offers NOC services based on both shared and dedicated models.
Shared NOC
When you need services delivered by Netmagic's shared operations team using our own tools and processes, you can subscribe to our Shared NOC model. In the shared model, you pay per device monthly charges.
Dedicated NOC
If you need your own tools or processes to be used for delivering services, Netmagic can deploy dedicated resources to work on the assignment.
Once subscribed to a Dedicated NOC, Netmagic can also provide custom shift based support. For example, a US based customer who wants to contract only US night / India daytime support. Many of our trading customers have contracted enhanced support during daytime for some of their mission critical trading systems on a dedicated model.
Both models are extremely effective and are completely managed by Netmagic to deliver SLA driven services. The following table shows a high-level comparison of these two delivery models: